Pinned the hinges on the small Spitfire today. Have never lost a model due to hinge failure since doing this.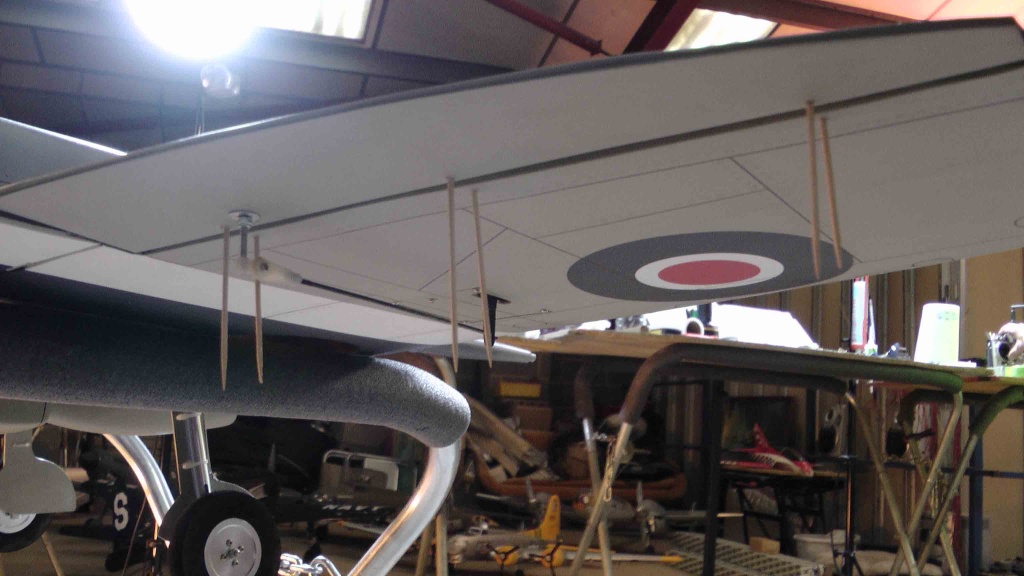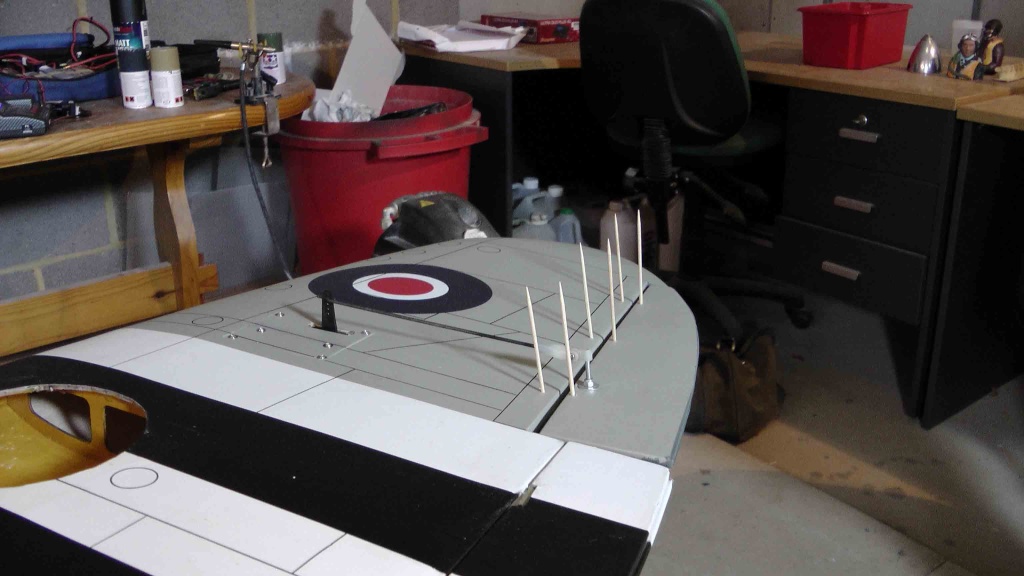 (Pic below). I use epoxy rather than cyano because if you are sloppy you don't get the white marks you get with CA. Epoxy cleans up better with a little dab
of meths. I circle a little bit of 5 min epoxy on the top of the stick, then push it down flush with the surface with the flat of a screwdriver, clean up the
excess glue, wait till dry, then use a Dremel cutting disk to trim off the excess underneath.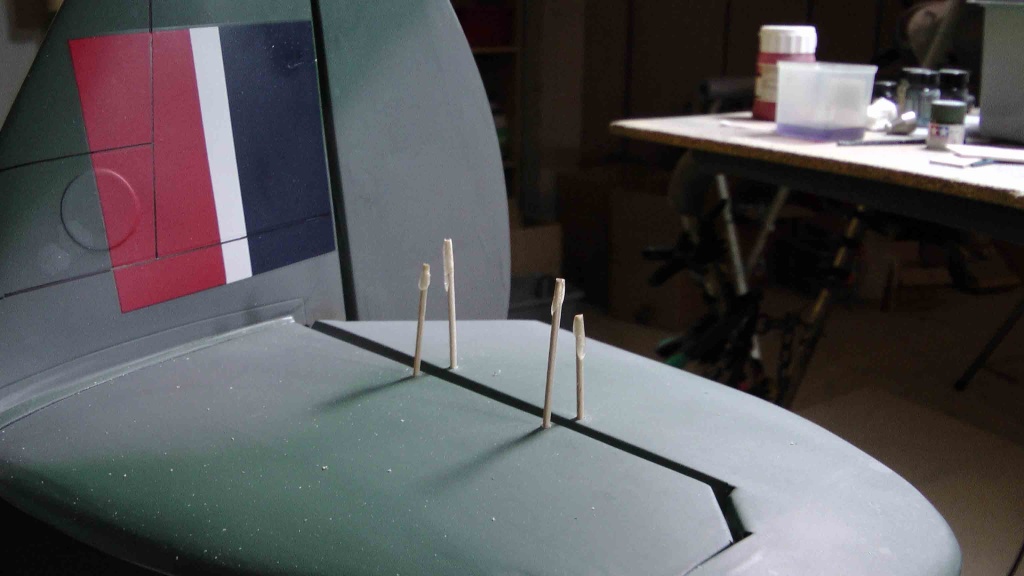 (Pic below): I also fix the flap hinges with screws.